The opioid epidemic that has swept the nation is becoming more and more fatal. This widespread usage and addiction is contributing to tens of thousands of deaths each year, with numbers consistently rising.
Highlights
75%
The percentage of annual drug-related deaths caused by opioids.
30%
The percentage increase of opioid overdoses nationwide, between 2016 and 2017.
80%
The percentage of people who begin to use heroin after being introduced to opioid painkillers.
Common Opioids
Opioids are a class of drugs that include the illicit drug heroin as well as the prescription pain relievers oxycodone, hydrocodone, codeine, morphine, fentanyl and more [X]. Opioids bind to receptors in the brain and spinal cord, disrupting pain signals. They also activate the reward areas of the brain by releasing the hormone dopamine, creating a feeling of euphoria or a "high". Over time, this can have an impact on an individual's mental health. Here are the reasons why people use prescription drugs for pain management, according to SAMHSA: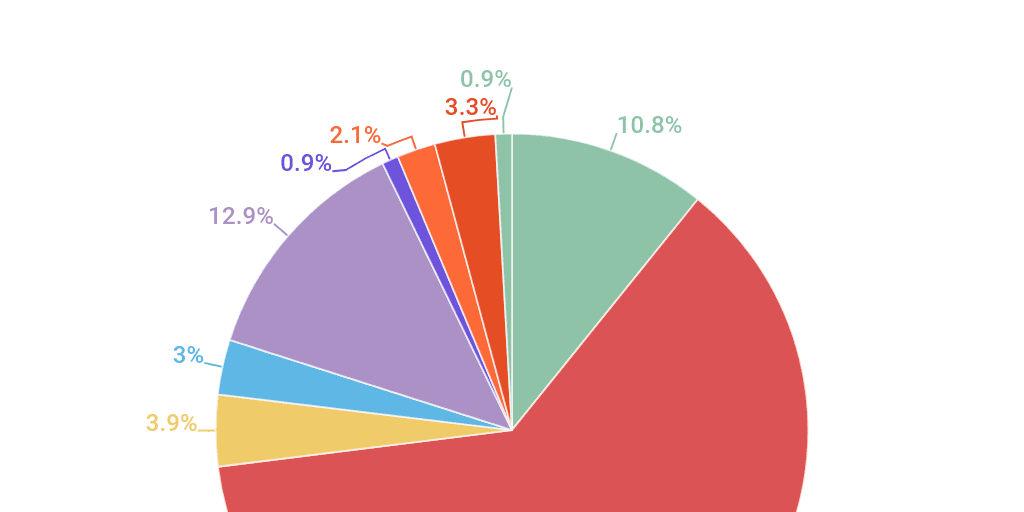 Opioids like morphine and codeine come from opium poppy plants more commonly grown in Asia, Central America and South America. Heroin is an illicit drug synthesized from morphine. Hydrocodone and oxycodone are semi-synthetic opioids, manufactured in labs with natural and synthetic ingredients.
Between 2007 and 2016, the most widely prescribed opioid was hydrocodone (Vicodin). In 2016, 6.2 billion hydrocodone pills were distributed nationwide. The second most prevalent opioid was oxycodone (Percocet). In 2016, 5 billion oxycodone tablets were distributed in the United States. The International Narcotics Control Board reported that in 2015, Americans represented about 99.7% of the entire world's hydrocodone consumption.
Another opioid, fentanyl, is fully synthetic, originally developed as a powerful anesthetic for surgery. It is also administered to alleviate severe pain associated with terminal illnesses, like cancer for instance. It is highly potent and up to 100 times more powerful than morphine. For this reason, just a small dose can be fatal. In recent years, illicitly produced fentanyl has been a driving factor in the nation's number of overdose deaths.
In addition, methadone is a fully synthetic opioid that is commonly dispensed to recovering heroin addicts to relieve the symptoms of withdrawals. For this reason, a number of individuals become dependent on it. According to the National Institute on Drug Abuse (NIDA), "all opioids are chemically related and interact with opioid receptors on nerve cells in the body and brain. Opioid pain relievers are generally safe when taken for a short time and as prescribed by a doctor, but because they produce euphoria in addition to pain relief, they can be misused.
Regular use—even as prescribed by a doctor—can lead to dependence and, when misused, opioid pain relievers can lead to addiction, overdose incidents, and deaths. Misuse can include taking a drug that has been prescribed for someone else, taking a prescribed medicine differently than prescribed (for example, at a higher dose or for a longer period of time), or taking it to get high.
The Epidemic
Opioids are responsible for over a hundred deaths every single day. As a result, the nation's life expectancy has significantly declined. With more and more people receiving prescriptions for opioids, abusing them, and beginning to use more dangerous opioids (like heroin and fentanyl), the number of opioid-related deaths continues to increase. Health services are struggling to keep up with the crisis. The following map shows the prescribing rate per 100 persons in each U.S. state.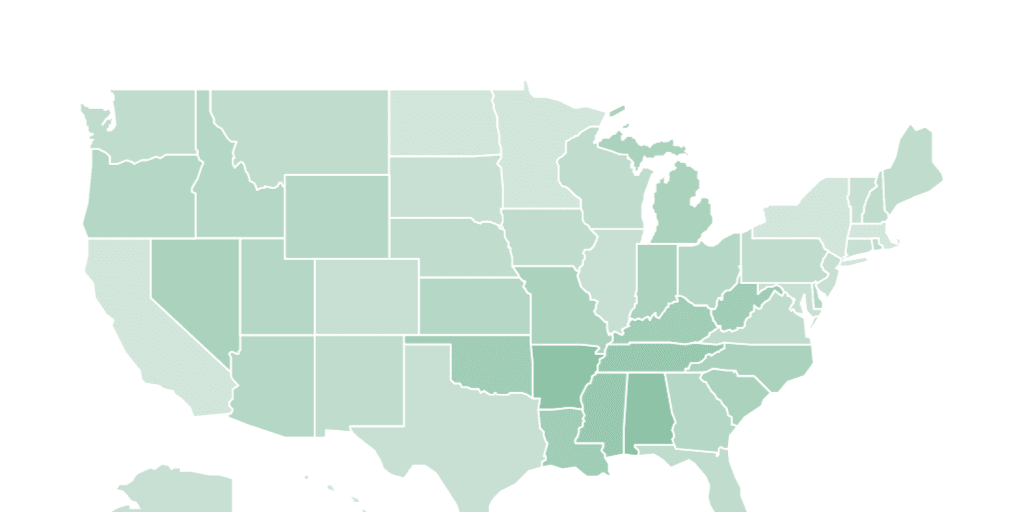 Approximately 75% of all, annual drug-related deaths are caused by opioids. It has ignited a relentless epidemic that is fuelling fear and fatality across the United States. In 2017, there were 76,994 drug-related deaths. The CDC estimates that 60,000+ of these deaths were caused by opioids.
The National Survey on Drug Use revealed that in 2016 alone, at least 116 people died every day from an opioid. In addition, 11.5 million people abused prescription opioids and 2.1 million people had an opioid-use disorder. Unfortunately, roughly 21-29% of patients prescribed opioids for chronic pain misuse them. Between 8-12% of these patients develop an opioid use disorder, therefore raising the risk for related overdose among a greater amount of people. The following graph shows the numbers of opioid-related deaths over the past decade compared to total drug-related deaths.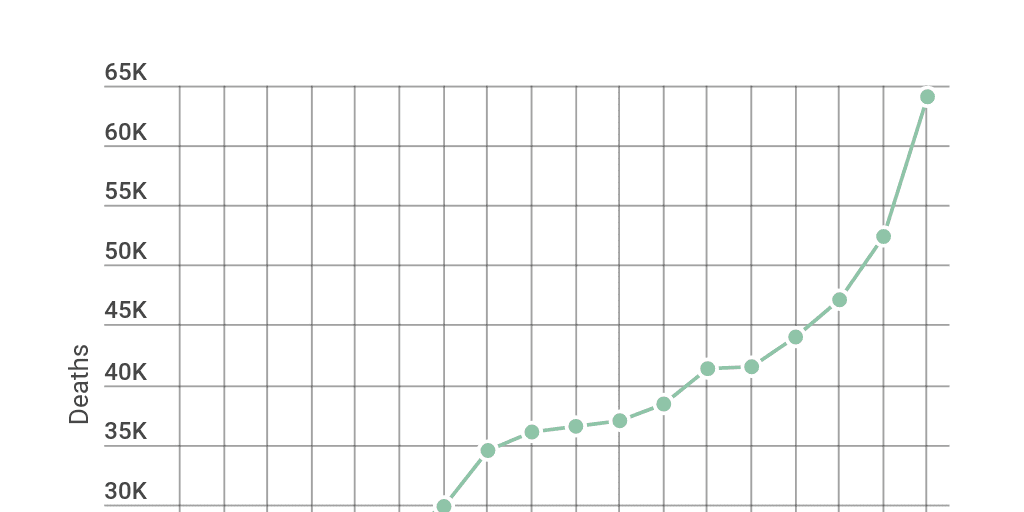 Those at risk for a opioid use disorder may be obtaining overlapping prescriptions from multiple providers and pharmacies, taking high, daily doses of prescription pain relievers, or have mental illness or a history of substance abuse. Studies also show that Medicaid patients, as well as people living in rural areas, with low income, are at a higher risk for opioid prescription abuse.
One study showed that at least 40% of Medicaid enrollees with prescriptions for pain relievers had at least one indicator of potentially inappropriate use or prescribing.
In addition to increased overdoses, deaths, and illicit, drug-related activities, the opioid crisis has also caused a rise in incidences of neonatal abstinence syndrome. Opioids have devastating effects on pregnant women and newborn babies. To put things in perspective, the number of babies born in the United States with a drug withdrawal symptom has quadrupled over the past 15 years.
The life expectancy in the United States has also decreased, given that the opioid crisis is targeting so much of our youth. Life expectancy is based on how old people are when they die, and with substance abuse running rampant, people are dying at very young ages.
A 2017 New York Times articles states that, "drug companies and doctors have been accused of fueling the opioid crisis, but insurers may also be playing a role by making it easier to get opioids than the drugs that treat addiction to them." This crisis dates back to the early 1990s, when the number of dispensed opioid prescriptions began to rise. n the early 1990s, various pharmaceutical companies assured the medical community that prescription opioids were non-addictive and completely safe for patients' use. As a result, physicians began to prescribe opioids more and more, considering the drugs' effective pain relieving qualities.
Over the years, from 1991 to 2013, the amount of opioid prescriptions dispensed shot up from 76 million to 207 million, which is a 272% increase. According to the CDC, in about a quarter of U.S. counties, enough opioid prescriptions were dispensed for every person to have one. While the overall opioid prescribing rate in 2016 was 66.5 prescriptions per 100 people, some counties had rates that were seven times higher than that.
As more people misuse prescription opioids, more people transition to using heroin. In fact, an estimated 4-6% of people who misuse prescription opioids begin using heroin. 80% of people who use heroin misused prescription opioids first.
Opioid overdoses increased by roughly 30% across the US in just 14 months between 2016 and 2017, according to a new report by the US Centers for Disease Control and Prevention (CDC). The CDC Vital Signs report also revealed that from July 2016 through September 2017, a total of 142,557 emergency room visits (15.7 per 10,000 visits) from 52 jurisdictions in 45 states were suspected opioid-involved overdoses. This rate increased on average by 5.6% per quarter. Rates increased across demographic groups and all five U.S. regions, with largest increases in the Southwest, Midwest, and West (approximately 7%–11% per quarter).
In 16 states, 119,198 ED visits (26.7 per 10,000 visits) were suspected opioid-involved overdoses. Ten states (Delaware, Illinois, Indiana, Maine, Missouri, Nevada, North Carolina, Ohio, Pennsylvania, and Wisconsin) experienced significant quarterly rate increases from third quarter 2016 to third quarter 2017, and in one state (Kentucky), rates decreased significantly.
The highest rate increases occurred in large central metropolitan areas. Results showed, however, that all urbanization levels experienced large and significant increases in emergency room opioid overdose visits. Here are the percentages for each kind of area.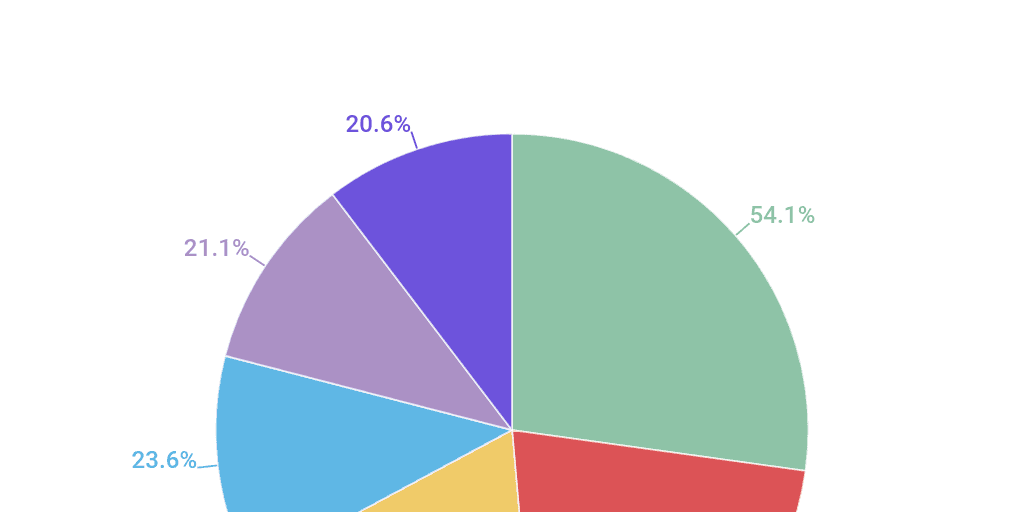 The number of emergency department visits can act as an early warning sign for opioid abuse. It is also a shocking indication of the reality of the situation. The opioid crisis is nothing short of deadly, and as time progresses, statistics are showing that it is worsening.
Rise of Illicit Opioids
Up until 2011, most opioid overdose deaths were related to prescription opioids. Then, prescription opioid overdose deaths began to level off, while overdose deaths involving illicit and synthetic opioids began to soar. The horrific reality of the opioid epidemic is the transition into opioid addiction and abuse of other, more potent, illicit drugs. Approximately 4-6% of people who misuse prescription opioids begin using heroin, and about 80% of those who use heroin abused prescription opioids first.
Many of those who abuse prescription opioids eventually transition to using heroin or other illicit opioids, since they are cheaper, more accessible alternatives. A 2014 study in JAMA Psychiatry found 75% of heroin users in treatment started with painkillers, and a 2015 analysis by the CDC found people who are addicted to painkillers are 40 times more likely to be addicted to heroin.
As the crisis has persisted, a 2017 study in Addictive Behaviors revealed that 51.9% of people entering treatment for opioid use disorder in 2015 started with prescription drugs, down from 84.7% in 2005. And 33.3% began with heroin in 2015, up from 8.7% in 2005.
Heroin's availability has made it more dangerous as well. Availability is highest in the Northeast and in parts of the Midwest. High availability also means that the price for heroin has gone down considerably, making it much easier to be abused. Over time, the opioid fentanyl has also risen in popularity, and has steadily found its way into heroin and illicit, synthetic painkillers.
Fentanyl is a powerful synthetic opioid analgesic (painkiller) that is similar to morphine but is 50-100 times more potent. Its heroin-like high and cheap prices are what makes it so alluring to drug users.
As users developed tolerances for the heroin, dealers in search of something cheaper and even stronger began mixing in illicit fentanyl — a synthetic drug that in its legal form is sometimes used in anesthesia to prevent surgical pain. Soon, even as overdoses spiked, countless drug abusers sought out the more powerful fentanyl-laced heroin, and thousands of users became hooked on the drug. The drug is also deadlier than heroin and accounted for almost 40% (19,547) of total opioid deaths in 2016. This is a public health care crisis that is affecting people worldwide.
Opioid Use Among Youth
In 2015, 276,000 adolescents were current nonmedical users of pain reliever, with 122,000 having an addiction to prescription pain relievers. In 2015, an estimated 21,000 adolescents had used heroin in the past year, and an estimated 5,000 were current heroin users. Additionally, an estimated 6,000 adolescents had heroin a heroin use disorder in 2014. The following graphs show past-year opioid misuse among youth in 2016.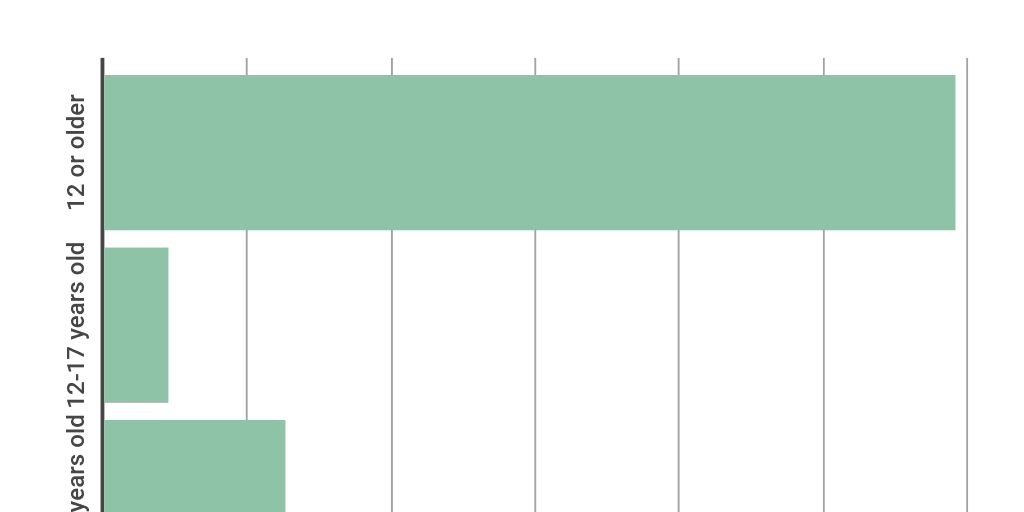 People often share their unused pain relievers, unaware of the dangers of nonmedical opioid use. Most adolescents who misuse prescription pain relievers are given them for free by a friend or relative. The prescribing rates for prescription opioids among adolescents and young adults nearly doubled from 1994 to 2007.
As many as 886,000 people used heroin at least once the previous year.
Thankfully, however, the annual Monitoring the Future Survey revealed that while opioid overdose rates remain high among adults, teens are misusing opioid pain medications less frequently than a decade ago. In fact, statistics for use are at historic lows for some of the commonly used pain medications. Teens also think these drugs are not as easy to get as they used to be. Only 35.8 percent of 12th graders said they were easily available in the 2017 survey, compared to more than 54 percent in 2010.
For example, past year misuse of the opioid pain reliever Vicodin among high school seniors dropped to its lowest point since the survey began measuring it in 2002, and it is now at just 2%. This compares to last year's 2.9%, and reflects a long-term decline from a peak of 10.5% in 2003.
Even though use is down, a 2017 WebMD article, revealed that CDC research claims the rate of opioid drug overdose deaths among older teenagers in the United States has taken a turn for the worse. The number of drug overdose deaths among 15-19-year-olds rose 15% for males from 2014-2015 and 35% for females from 2013-2015.
As mentioned previously, opioids are a dangerous catalyst for the deaths of many young people. In the United States, the life expectancy is going down and the death toll is going up. This is due to the overwhelming amount of deaths among young people. Death rates are rising rapidly among young and middle-aged US adults, with significant emphasis on millennials. According to recently released data from the US Centers for Disease Control and Prevention (CDC), 129 out of every 100,000 25-34-year-old US adults died in 2016.
Sources